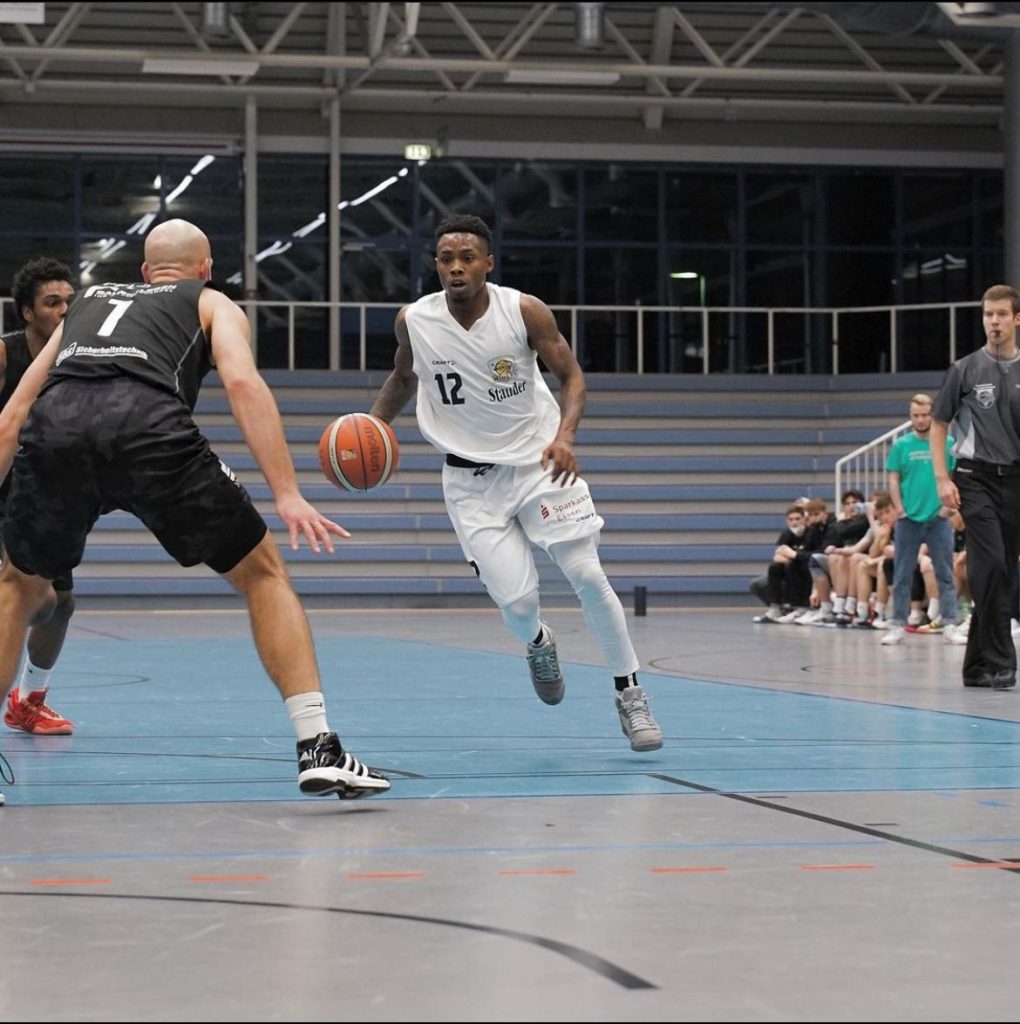 Ty´lik Evans is the first signing for one of the two import-player positions on the roster of Black Star Mersch for the season 22/23. Last season, due the injury of Brett Morris, Ty´lik was already the option for the replacement.Both sides been always in contact and are happy, that it worked out for the upcoming season 22/23.

Ty´lik is 5´8, 154lbs, 26 years old and a true leader on both sides of the court. He can deliver for his teammates at the right time but also he is a true scorer and on top a very good defender.

WELCOME aboard the Black Star Ty´Lik !
Neuzugang Nr. 4 bei Black Star
Mit Ty´lik Evans ist die erste von zwei Positionen für Importspieler besetzt.Schon letzte Saison, durch die Verletzung von Brett Morris, war Ty´lik auf dem Radar von Black Star.Doch aus den bekannten Gründen, hat man sich gegen einen Nachverpflichtung auf der zweiten Ausländerposition entschieden.Der Kontakt mit Ty´lik riss jedoch nicht ab und beiden Parteien war klar, dass man in der Saison 22/23 zusammen arbeiten will.

Ty´lik ist 173cm groß, pfeilschnell und ein richtiger Leader auf der PG Position, der seine Mitspieler super in Szene setzen kann als auch selbst scoren. Dazu kommt, dass er ein ausgezeichneter Verteidiger ist.

Herzlich Willkommen bei Black Star Mersch Ty'Lik !