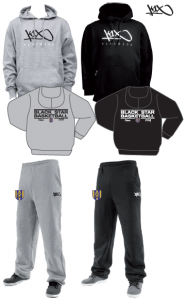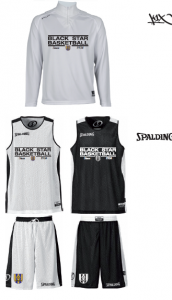 We present yet again one time our Black Star Collection. Take a look at some of the pictures and find clothing (Shirts, Hoodies, Jerseys, Shorts …) from Spalding, K1x, …
End of the month we are handing in another order of clothing gears. You have until the 31st December to inform us if you want to order something of the Black Star collection.
Here is the attached purchase order. Get a look at all the articles and mail us to buy some of the collection!